Dean Saunders
Thursday 28th March
6:30pm to 11:59pm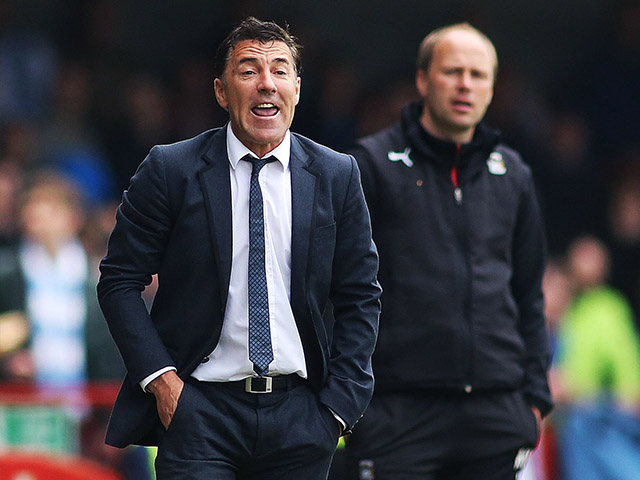 We are delighted to announce our first event of 2019!
With a career spanning almost two decades, Dean Saunders has a host of tales from his illustrious career, quickly making him one of the most sought after football speakers on the after dinner speaker circuit.
Starting his career at Swansea City as an apprentice in 1980, Dean turned professional two years later, making regular appearances for the club and proving his play making abilities. Saunder's career saw him play for Brighton, Oxford United, Derby County, Liverpool, Galatasaray, Nottingham Forest, Blackburn Rovers, Sheffield United, Benfica and Bradford City. As a football speaker, Dean brings his career to life, giving audience members an insight into the world of professional football.
Saunders was also one of Wales' most prolific scorers. Making his debut as a 21 year old against Ireland in 1986, Dean has 75 caps to his name and scoring 22 goals in the process. Perhaps his most memorable act for Wales being his goal against Brazil in 1991 to secure a rare victory over the revered team. An accomplished after dinner speaker, Dean has addressed a multitude of audiences and always ensures that he interacts with crowds to share his experiences.
After retiring from football in 2001, Dean embarked on a successful career as a coach. Moving on to Newcastle United in 2004, Saunders held the positions of strikers coach and first team coach under the guidance of manager Graeme Souness. After gaining more qualifications, Dean became assistant manager of Wales in June 2007. Since then, Dean has become a respected manager for Wrexham, Doncaster and Wolves. An equally adept TV personality, Dean is a respected football pundit, regularly appearing for BBC and Sky.