Corporate Events
Corporate Team Building Events
We offer a great stage for a wide selection of team building events. Whatever your group size or budget our expert team can help put together a bespoke package to meet your needs.
Indoor Events
We have rooms to accommodate any need you might have. From team cooking, cocktail flaring or other games.
Outdoor Events
Why not make the most of the Banks's Stadium pitch! We have brought back to life The famous gameshow, 'It's a Knockout' previously as well as hosting other high adrenaline activities such as human football tables and bungee cord inflatables!
Corporate Workshops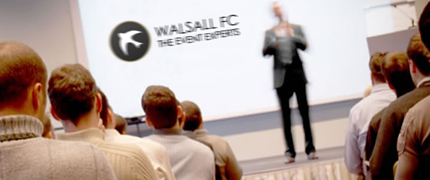 Workshops are a great way to solve business problems, explore different theories, used for training and development and above all, improve employee motivation.
The facilities at the Banks's Stadium lend themselves perfectly for corporate workshops. Our flexible suites can cater for all group sizes and a whole host of activities.
Product Launch
New product launches are crucial to the success of a business; they demand careful planning and flawless execution. If a product has been carefully researched and developed, an effective launch should contribute to its success.
We are able to cater for all types of product launches and can set the room up to suit your exact requirement. Both the Bonser Suite and Stadium Suite have fixed stages, the very latest in audio and visual technology and is ideal for such an event.
Training Day
Business training days are essential to distribute information or instructions, improve business performance or to help employees reach a required level of knowledge or skill.
Get away from your working environment and come to Walsall FC. We have rooms to suit all party sizes which can be set up in a way that best suites your requirement. As well as the latest equipment to choose from we also have a range of tasty menus on offer. Make your next training day a real success.
Networking
No matter what industry you are apart of networking is a very important part of business.
Walsall FC has played host to many successful networking events already. Centrally located, over 1000 free parking spaces and rooms that can accommodate up to 750 people are just some of the reasons why you should choose Walsall FC for your next networking event.
Exhibition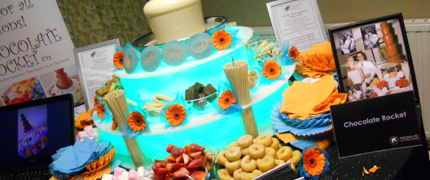 Walsall FC offers the perfect arena for your exhibition. Whatever industry you are in we can tailor it to meet your exact requirements.
Here are just some of the exhibitions that have taken place at the Banks's Stadium:
Bridal Fayre
Apprentice Exhibition
Food Exhibition
Plumbing and Heating Exhibition
Presentation Event
Hold your presentation event here at Walsall FC. With a great selection of rooms to choose from, two with purpose built stages, experienced staff on hand to advice, a food menu to suit any occasion and conveniently located! It's not hard to see why Walsall FC is a fantastic venue choice.
Here are just some of the kind of presentations that have taken place at the Banks's Stadium:
Football Team Award Evenings
Business Awards Dinners
Educational Awards Shows
Auctions
AGMs
Get in touch with our expert events team. Call 01922 651 418 or alternatively, email events@walsallfc.co.uk
LoRes Brochure